Information on COVID-19

Please visit https://legacy.camosun.ca/covid19/ for the latest information and Frequently Asked Questions.

COVID-19 Useful Links:

Information on Website Modernization

Camosun launched a new website on April 14, 2020. Please visit Communication and Marketing's Information Page for the latest information for this project. Useful Links:

Updated: 5-May-2021 9:09 am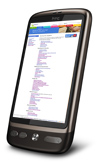 You're about to leave Camosun's mobile site and go to the full site instead. If you like we can set this preference permanently, or we'll just remember it this time.
If you have time before you go, we'd appreciate it if you could fill out a short survey. You don't have to (saying no won't hurt our feelings), but it would help us in improving this site.